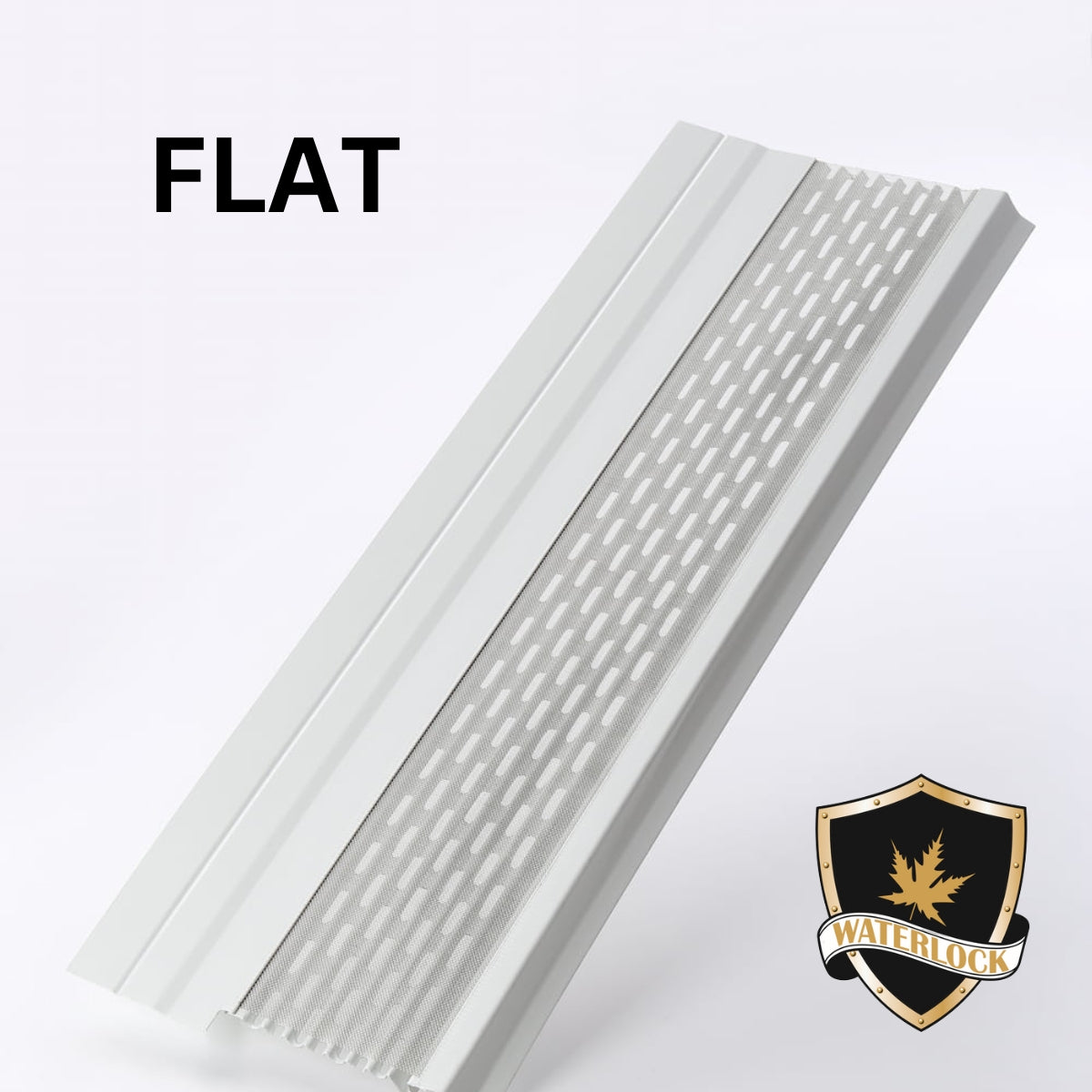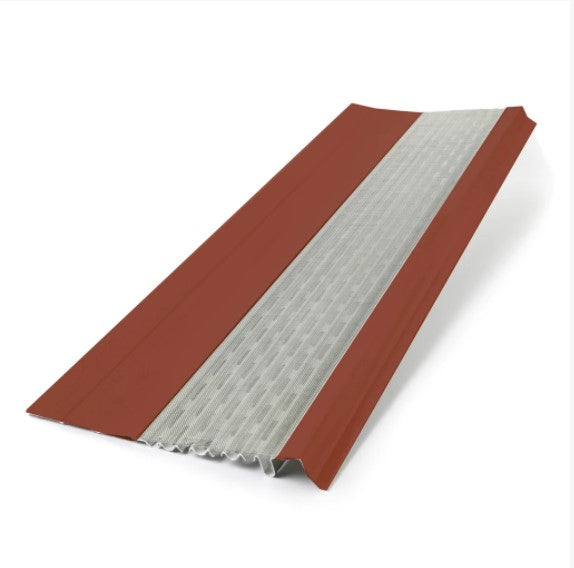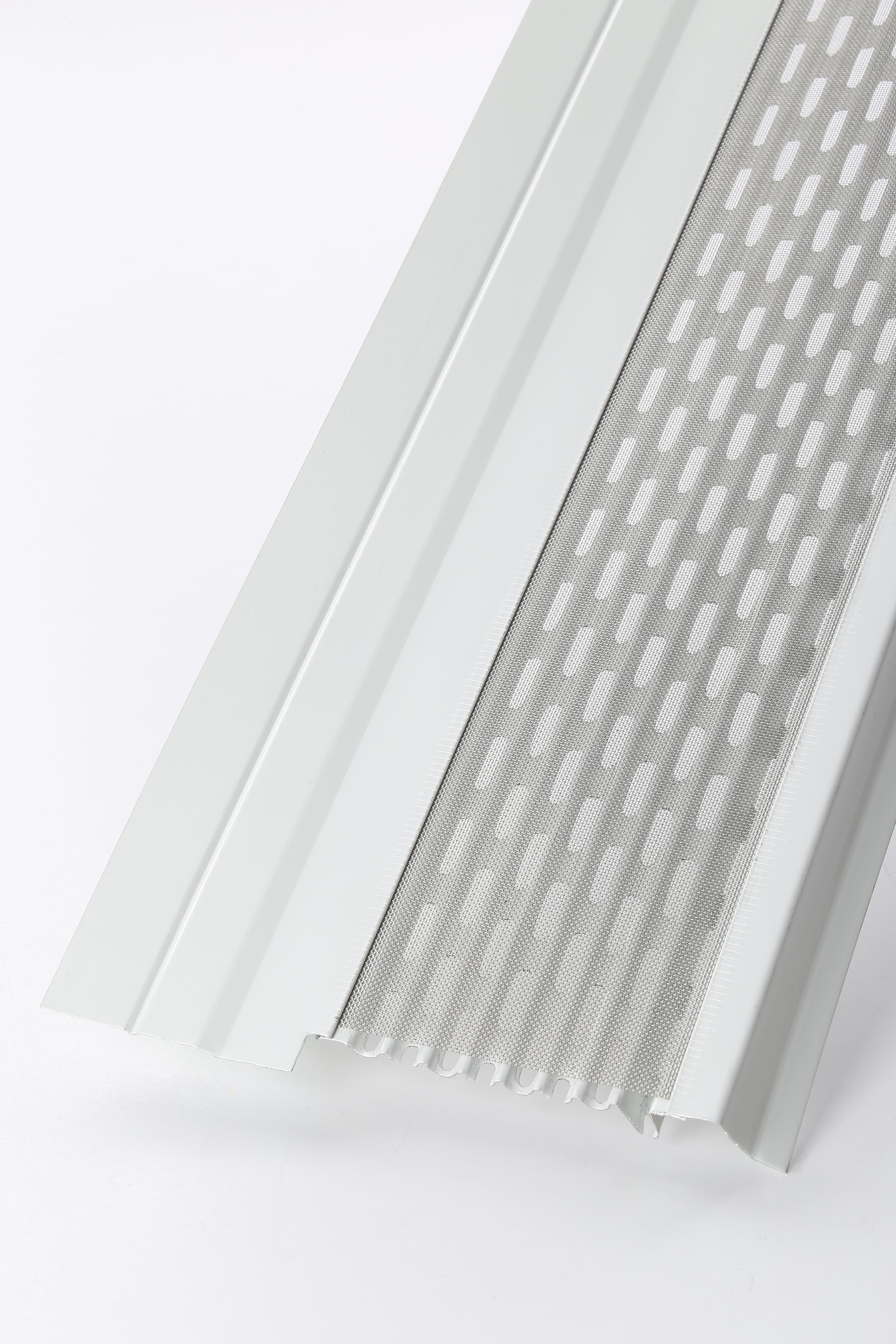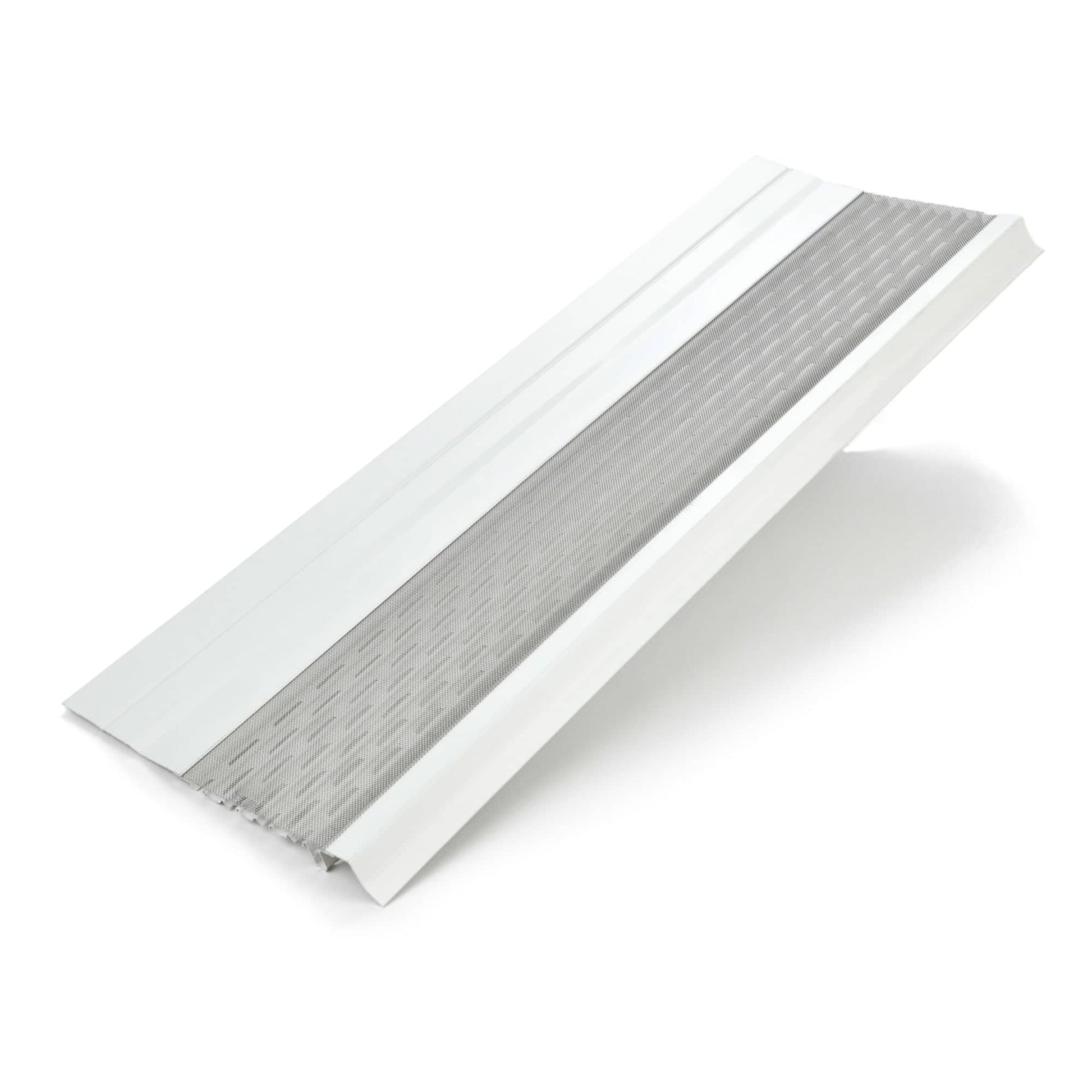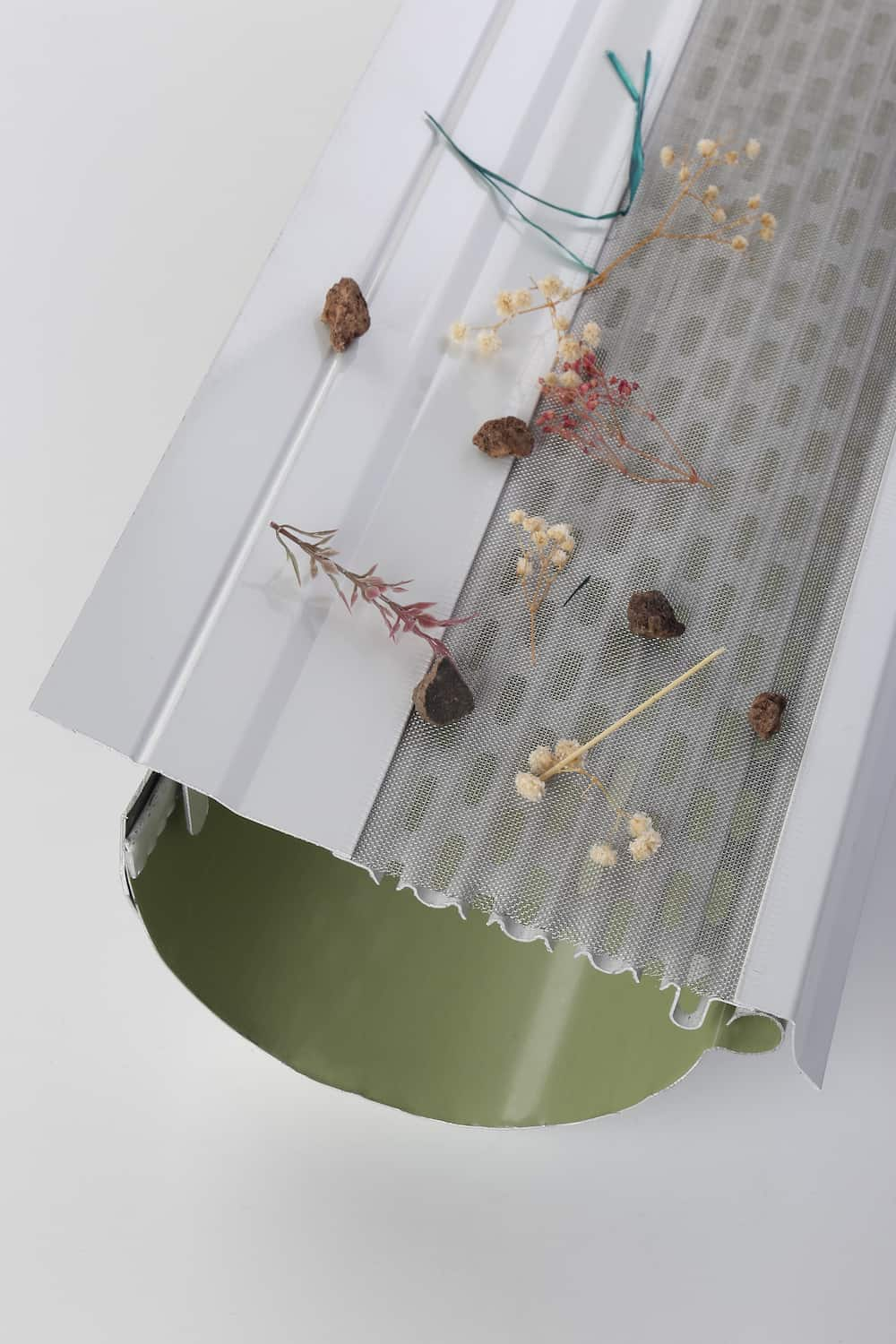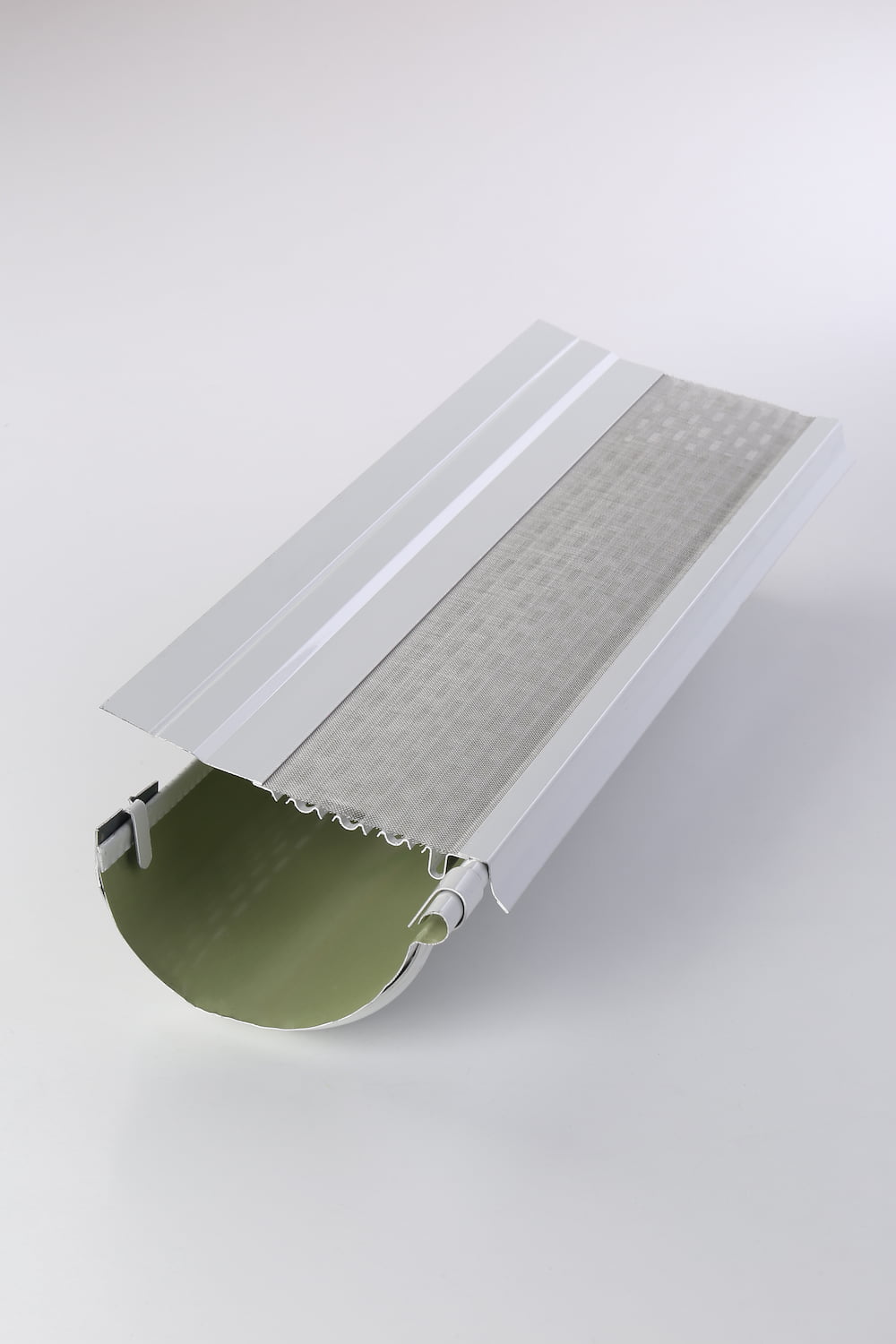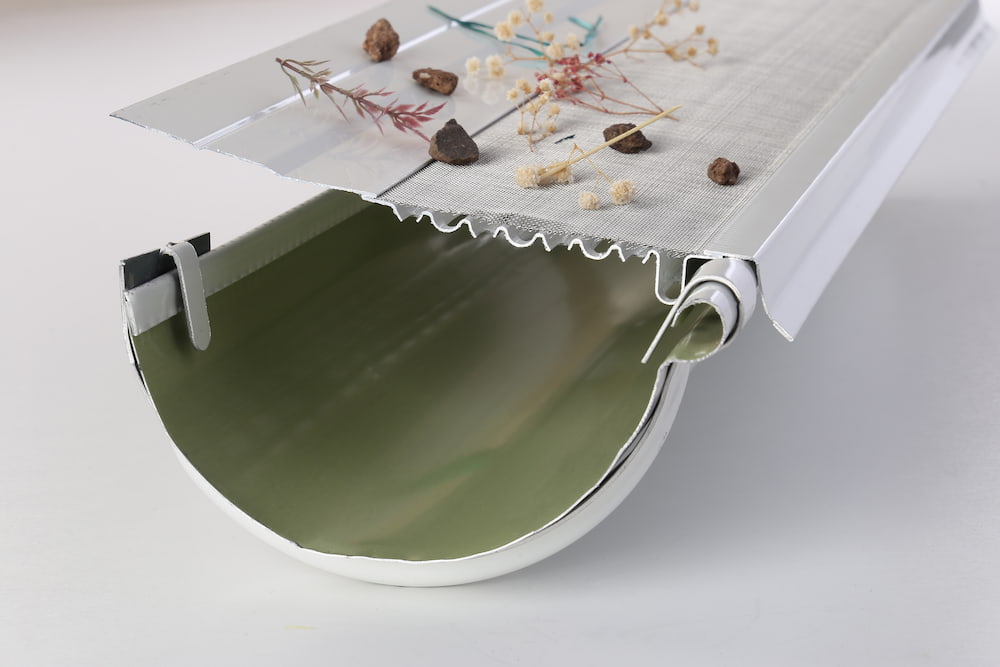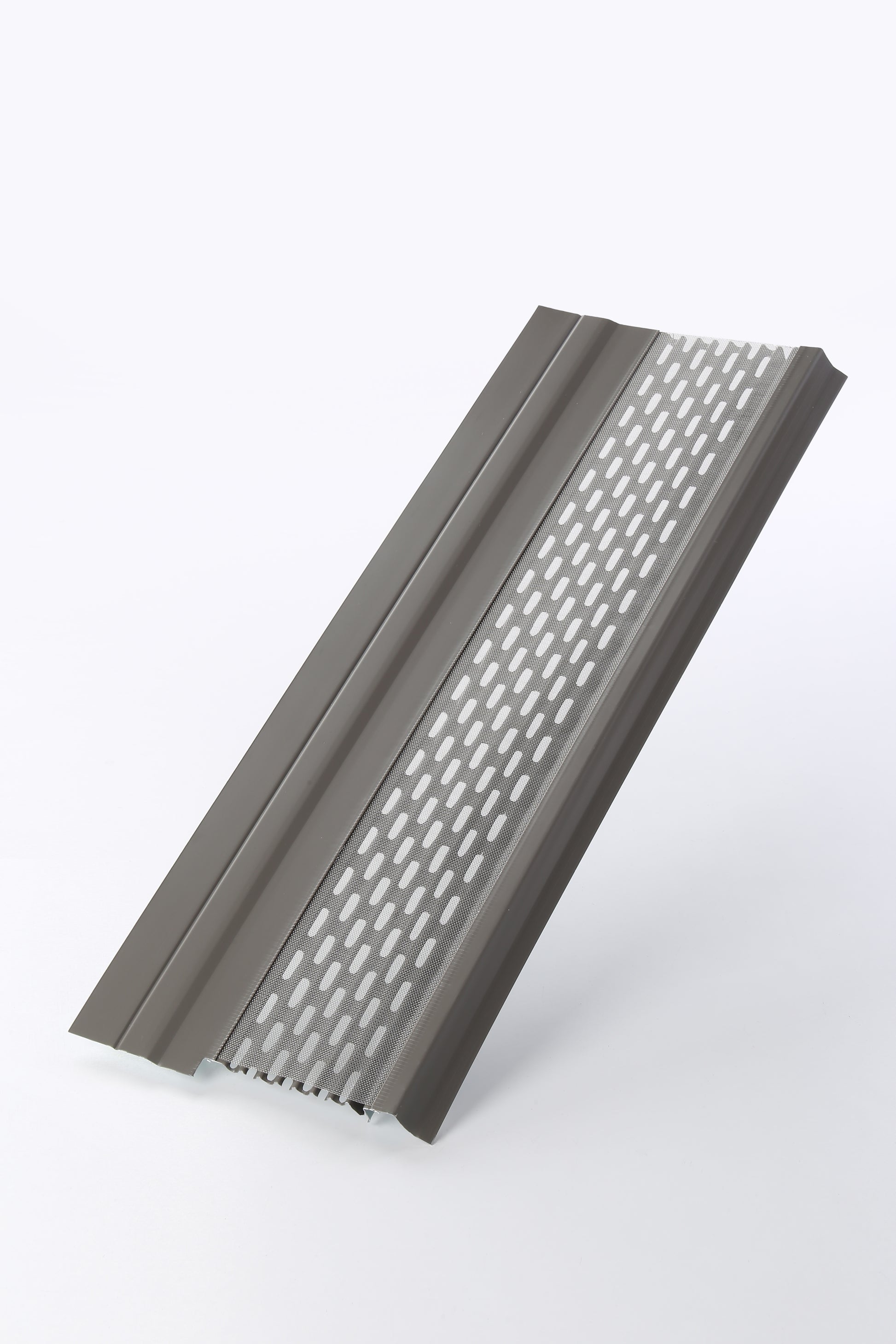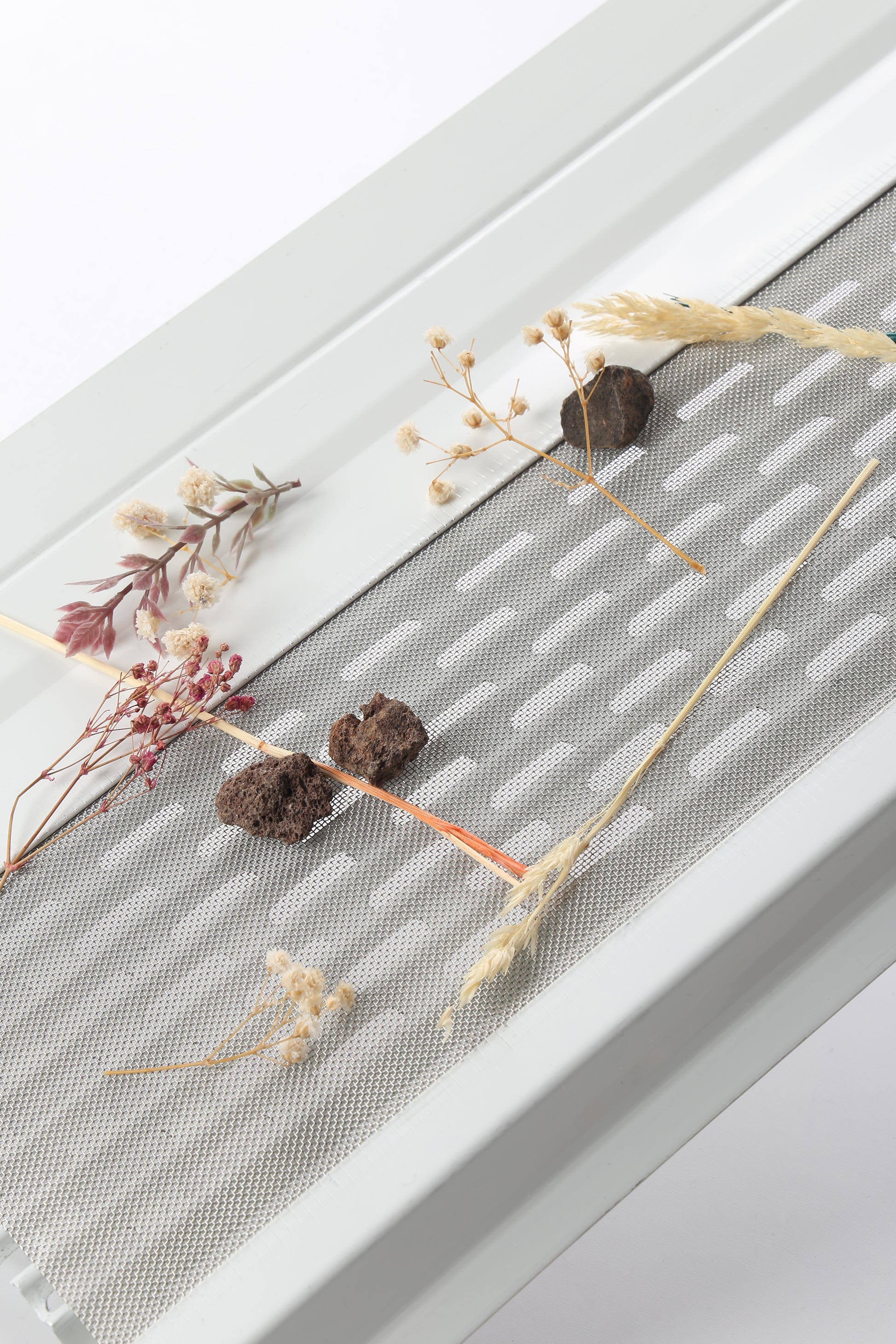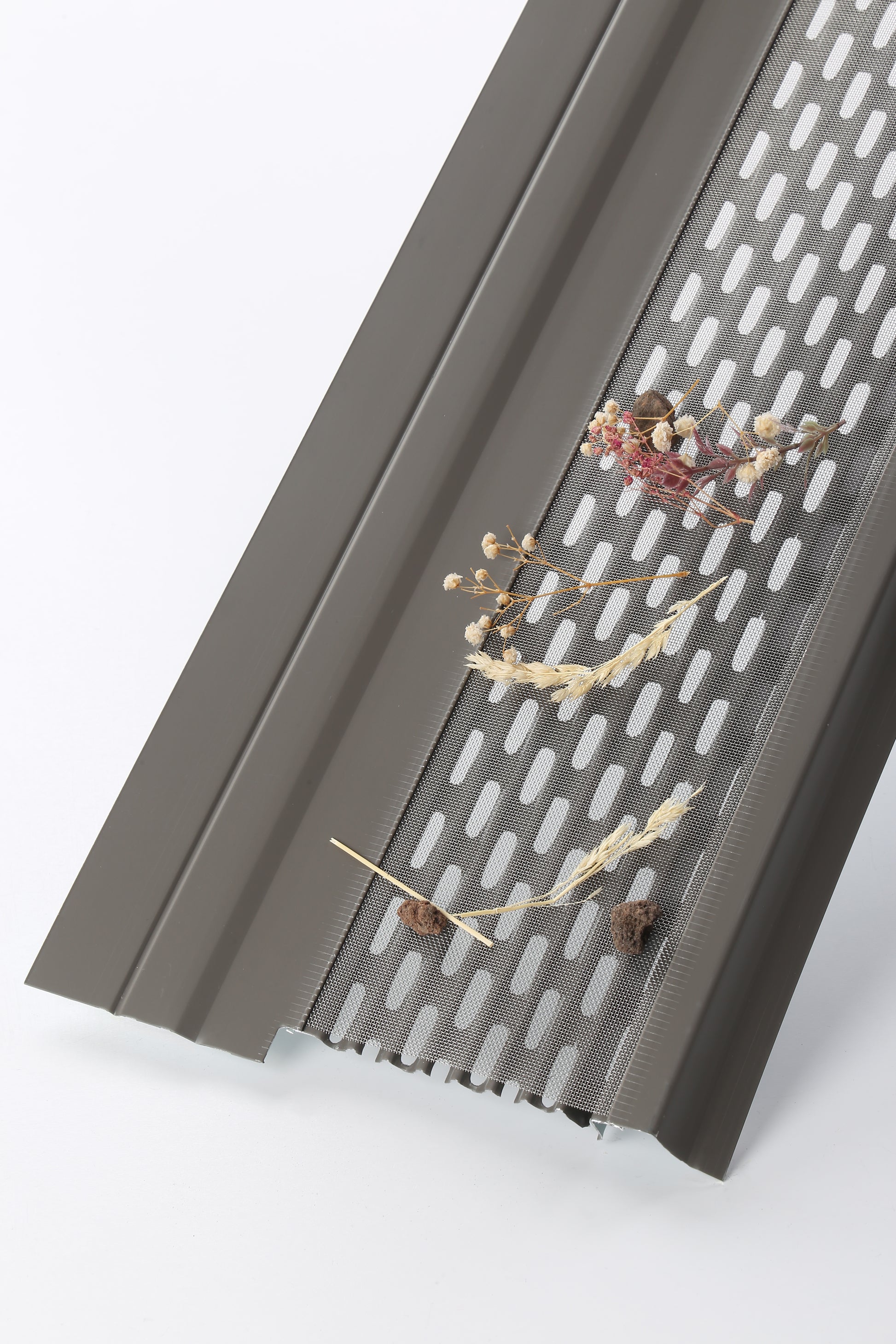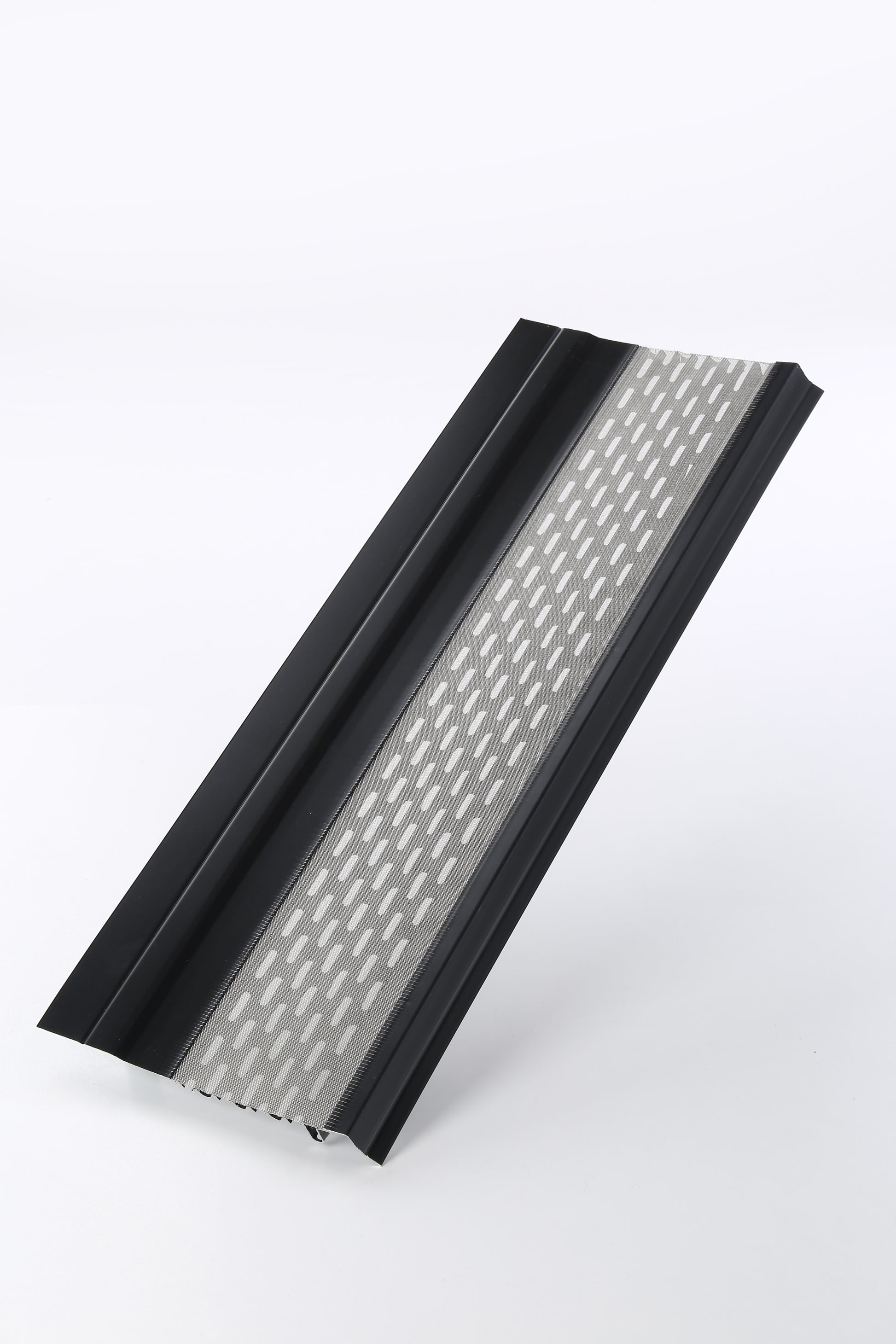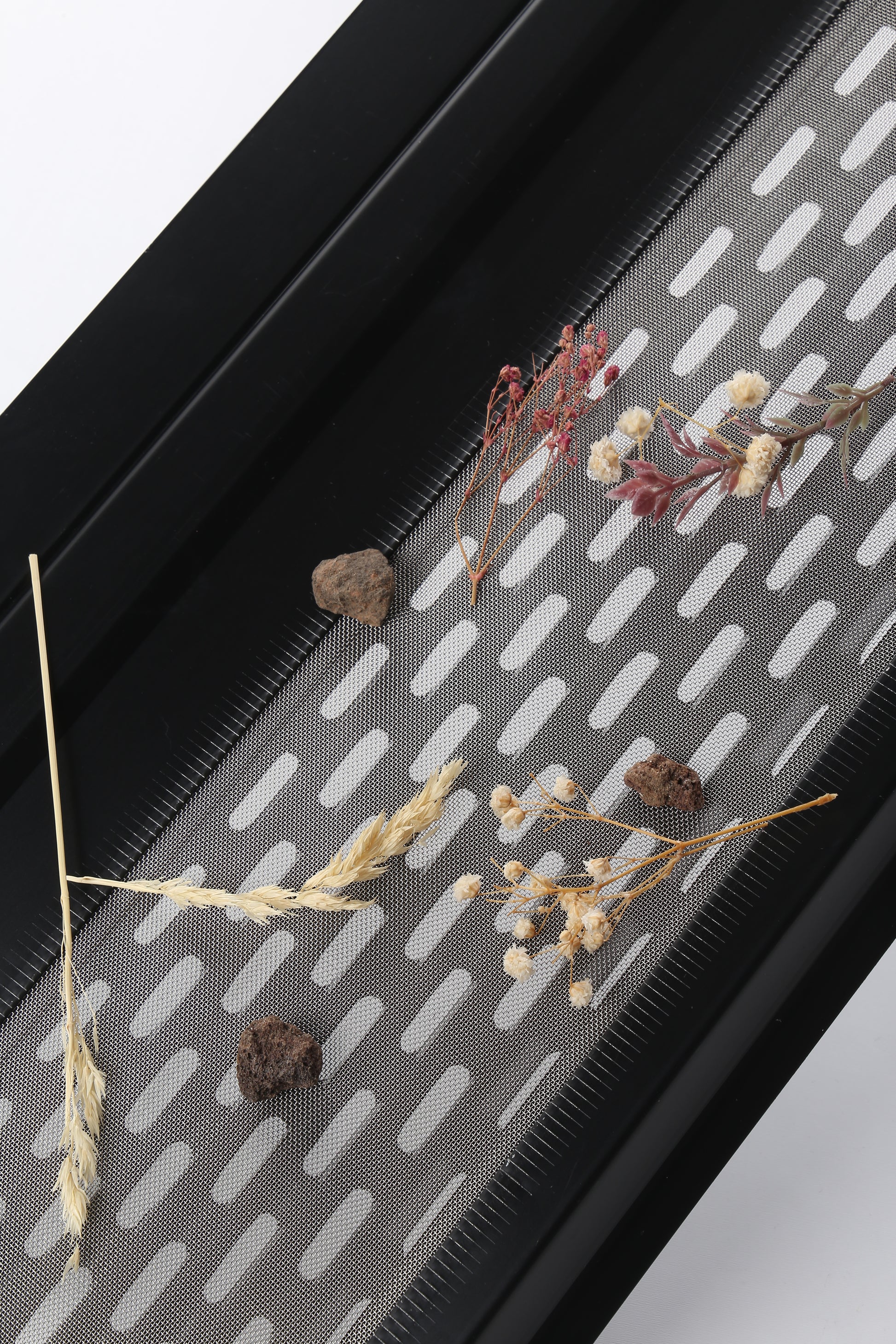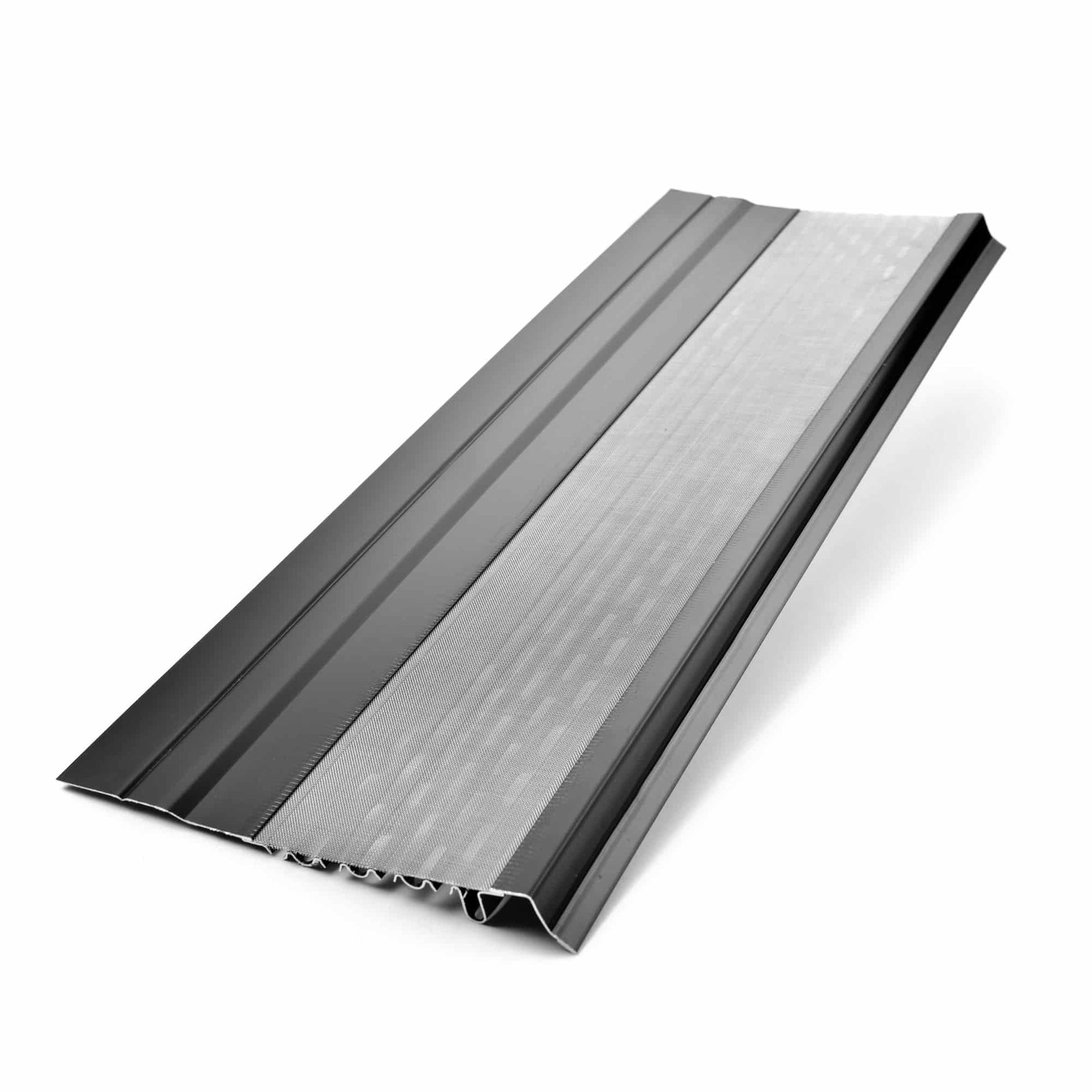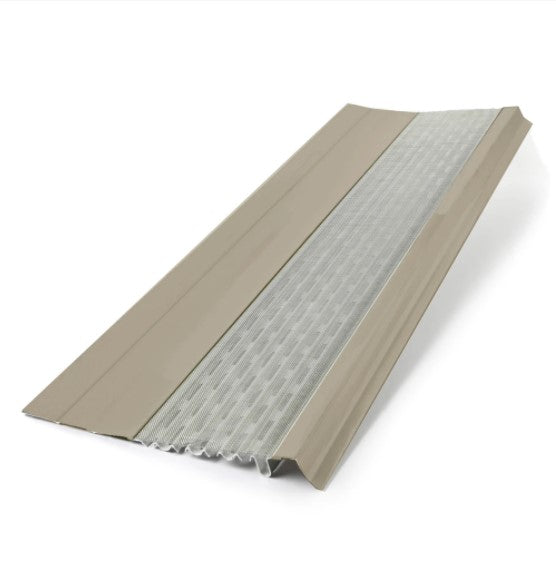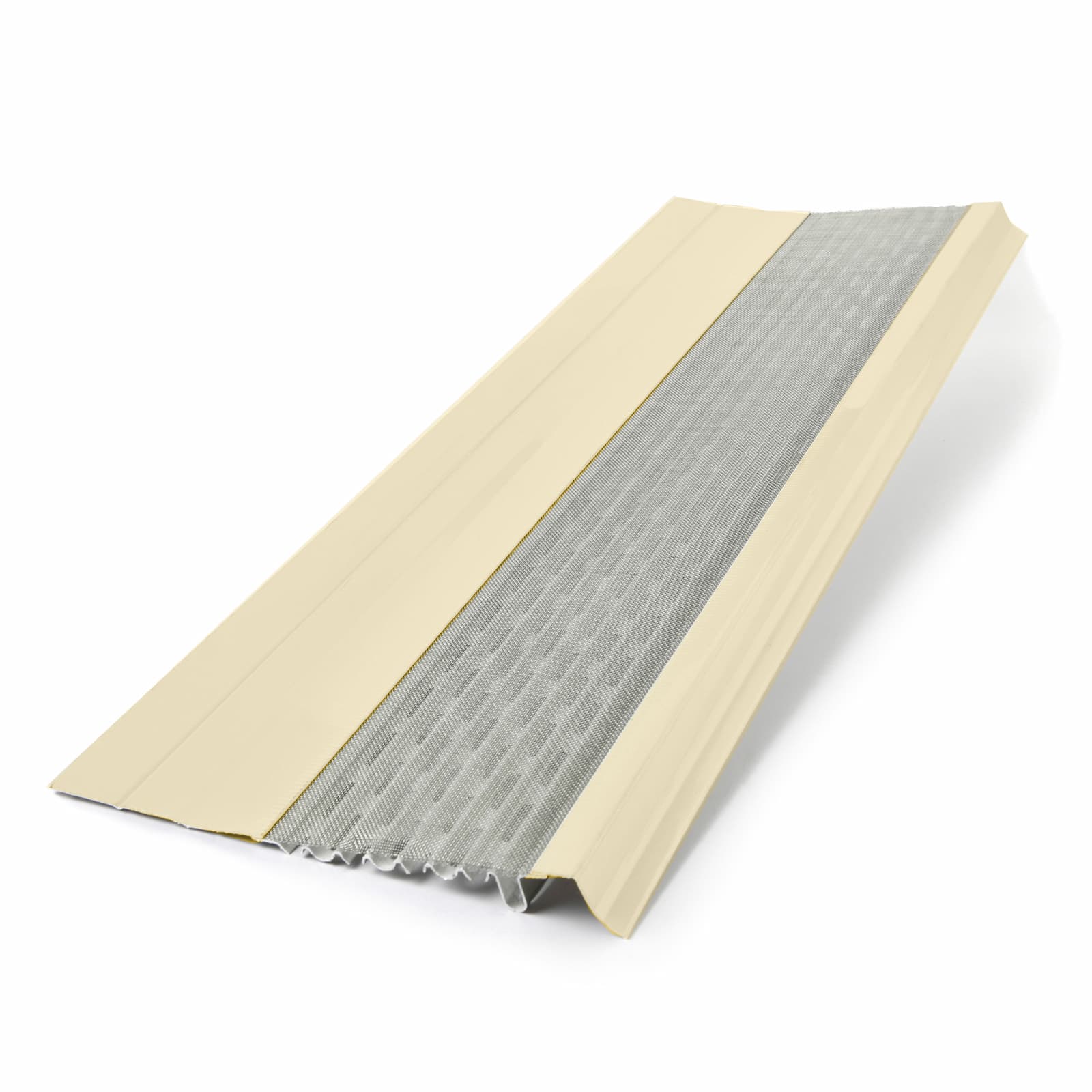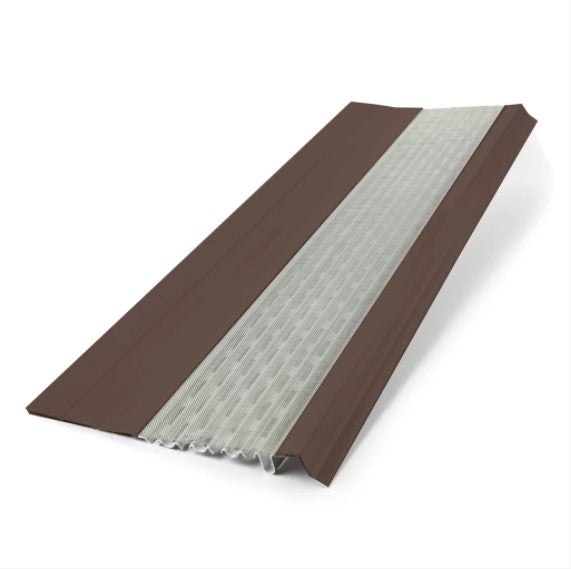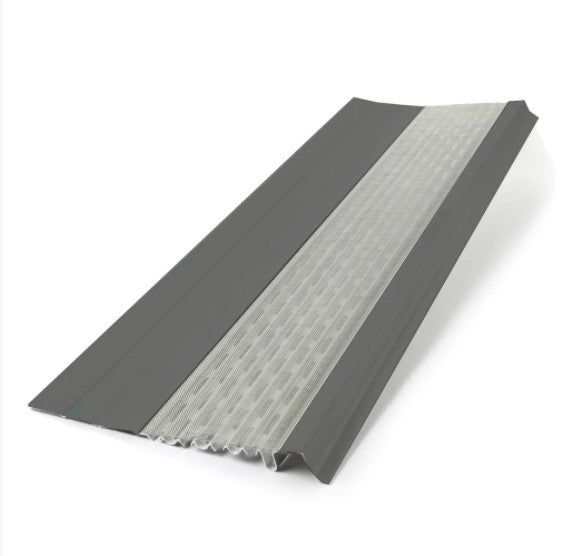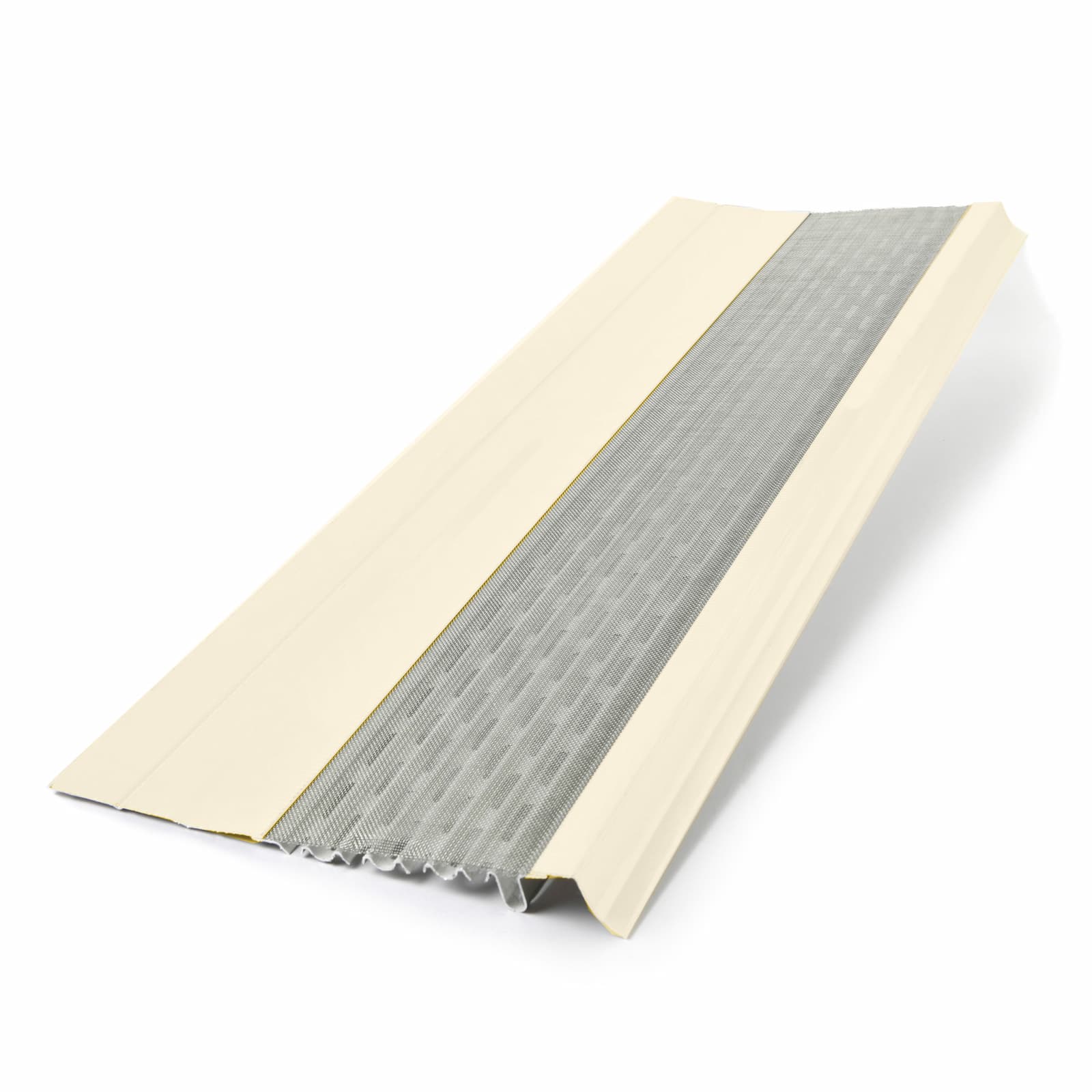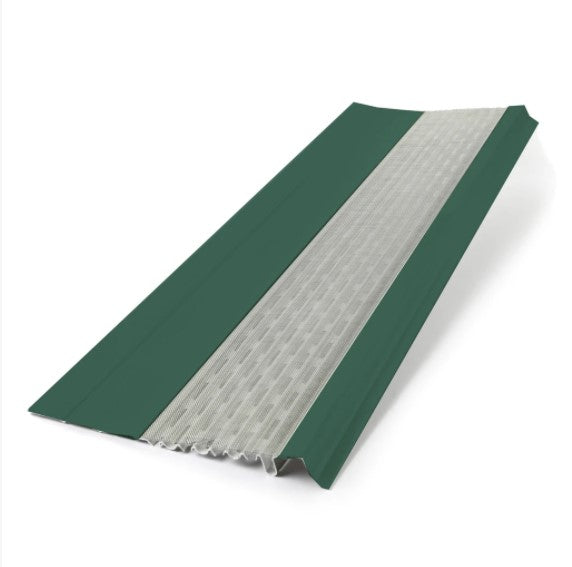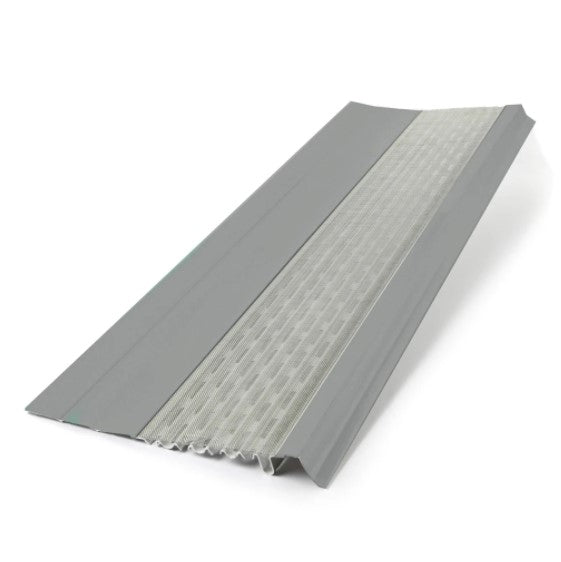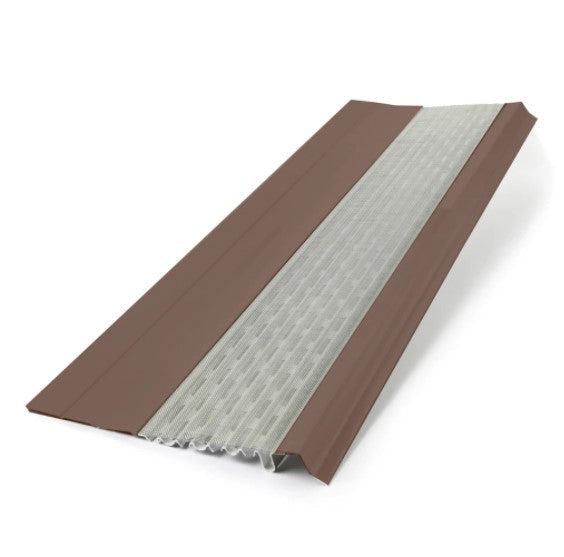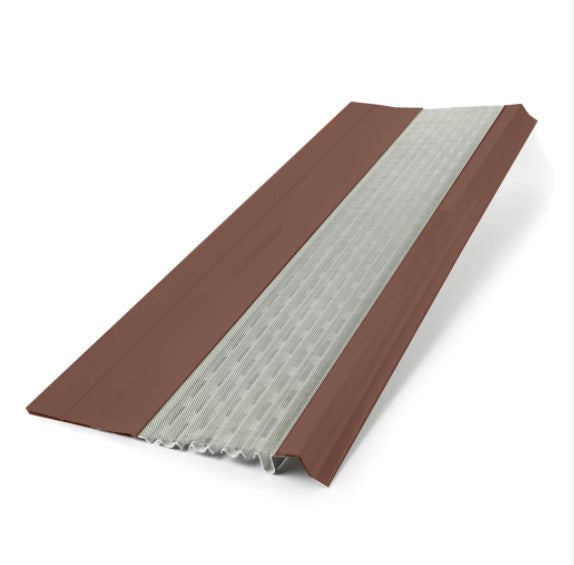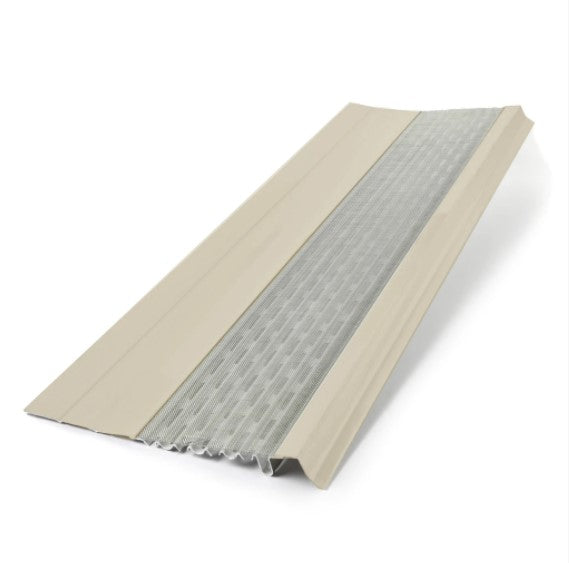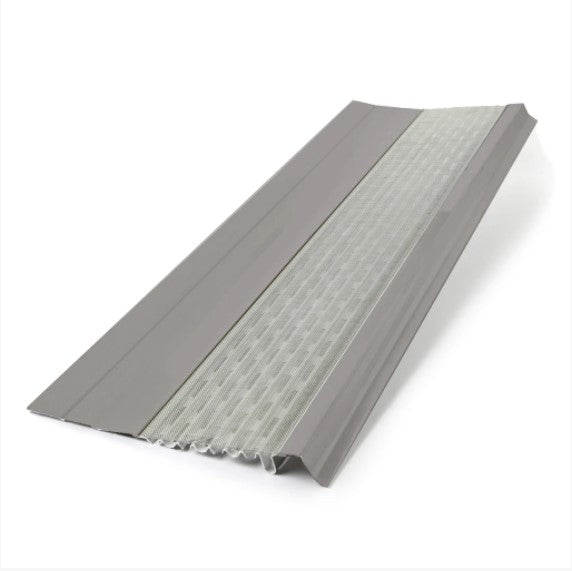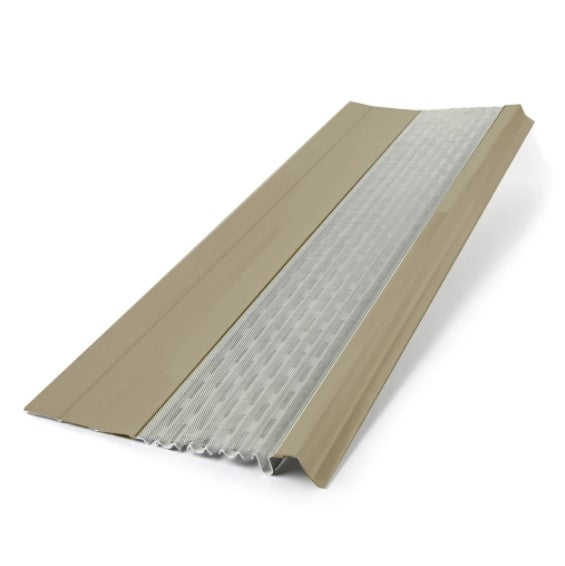 Half Round Flat Micro Mesh Gutter Guards - Colors - $5.65 per ft
Sale price
$5.65 USD
Regular price
All products available in stock

Guarantee safe & secure checkout
Product description
Shipping & Return
Product reviews
Lifetime And Transferable Warranty
Half Round Micromesh Gutter Guards- The Ultimate Gutter Protection
HIGHLIGHTS
✓ Designed to be installed with new gutters, asphalt shingle roofs newer than 5 years old
✓ Fits all types of gutter systems including 5", 6" and 7" K styles, half round and box type gutters
✓ Thick .027 gauge painted aluminum manufactured in the USA
✓ Comes in 5-foot sections and fits right on top of the gutter, sliding under the starting shingle (starter strip)
✓ Innovative pressing technology like no other that secures mesh into aluminum frame safely and allows for seamless and strong transitions
✓ Slows down heavy rain flow & prevents water overflow
✓ Keeps out leaves, pine needles, shingle debris, pests, seeds, birds, furry friends & prevents clogging
✓ Will not corrode or rust or degrade over time
✓ No damage to your roof during installation and no future leakages
✓ Available in 16 color options including copper
✓ Only 2 screws needed for the drip-edge front section & the back slides right under the starting shingle
✓ Color-matched ½ zip screws included
✓ Life Time Transferable 35 Year Warranty and 30 Day Money Back Guarantee with Original Packaging Unused 
DETAILS
WHY MICROMESH? - 100% Manufactured in the USA. Heavy .027 gauge painted aluminum. Color-matched ½ zip screws included, Slides under the shingle.* Micromesh uses an innovative pressing technology like no other that secures stainless steel mesh into aluminum frame safely. Installation is done with a 1" margin notching system that is pressed on top of each other, allowing for seamless and strong transitions. Micromesh will not gather rust or degrade over time. Micromesh controls the flow of water and slows down heavy downpours so there is NO OVERFLOW. Micromesh withstands harsh weather conditions, NO MORE LADDER CLIMBING, prevents clogging & solves all your gutter problems!
KEEPS EVERYTHING OUT - Micromesh keeps leaves, pine needles, shingle debris, dirt, pollen, seeds, birds, pests and furry friends from entering the roofline while handling the heaviest downpours and other harsh weather conditions. PLUS... it solves leakage problems, allowing absolutely no leak stains or marks. It also stops birds and squirrels from building nests in your gutters. SMALLER HOLES slow down heavy rain so that EXCESSIVE WATER WILL NOT OVERFLOW.
EASY INSTALLATION – Micromesh is easy to install but professional installation is required. The front drip edge requires only 3-4 screws and the back slides under the starting shingle (starter strip). Fits 5", 6" and 7" residential or commercial gutters, K-Style hangers, half round, box type and existing shingle roofs. IT is designed to be installed with new gutters, asphalt shingle roofs newer than 5 years old.** Micromesh is best used on angled and low-pitched roofs. Not recommended for flat roofs. Comes in 5-foot sections.  Heavy gauge ALUMINUM 0.27 INSTALLED NATIONWIDE. PROTECT YOUR MOST VALUABLE ASSET……YOUR HOME . FREE SHIPPING.
PEACE OF MIND - Your days of climbing ladders to clean gunk out of your gutter system are over. Micromesh fits all gutter types, including K-Style and box cutter, comes in 5 foot sections, and fits on top of your gutter, sliding under the roof shingle.  Available in 16 colors that will match your gutter color exactly.  Micromesh strengthens the entire gutter system making it strong enough to handle snow and ice buildup.
LIFETIME AND TRANSFERABLE WARRANTY – Domestic Painted Aluminum 0.27 Gauge & Stainless Steel Mesh Manufactured in the USA. Life time transferable 35 Year warranty 30 day MONEY BACK Guarantee insures your Micromesh guards purchase is absolutely 100% RISK FREE. Our installation process ensures no damage to your roof and no future leakages. The natural painted aluminum colors will not rust or degrade over the lifetime of its use.
*Shingles should be short (1 to 1.5") and overlap gutter slightly. If they are too long, they need to be cut prior to Micromesh installation.
**If the roof is older than 5 years, installation is more difficult as shingles are harder to pull up. Therefore, tears may occur. We recommend Easy Install 5" or 6" Micromesh for older roofs instead. 
  Click here for a printable version of the Installation Guide
SPECIFICATIONS
SIZE
60" x 8" (per 5 ft. section)
WEIGHT
2 lbs (per 5 ft. section)
MATERIALS
Aluminum / Stainless Steel Mesh

SHIPPING
3-4 days domestic via USPS

***

FREE SHIPPING FOR ORDERS OVER 100 FT

***
Shipping cost is based on weight. Just add products to your cart and use the Shipping Calculator to see the shipping price.
We want you to be 100% satisfied with your purchase. Items can be returned or exchanged within 30 days of delivery.
Our lifetime and transferable warranty for gutter guards is a guarantee that the product will be free from defects in materials and workmanship for as long as the current homeowner owns the home. This type of warranty also covers the cost of any repairs or replacements that may be needed due to defects in the product. Additionally, a transferable warranty means that the warranty can be transferred to the next homeowner if the property is sold.

This type of warranty can provide peace of mind for homeowners, as it ensures that they will not have to pay for repairs or replacements out of pocket if something goes wrong with the gutter guard system. It also ensures that the next homeowner will have the same protection in case of any defects.

It's important to note that lifetime and transferable warranties typically have certain terms and conditions that need to be met in order for the warranty to be valid. For example, the gutter guards may need to be installed by a professional, and regular maintenance may be required to keep the warranty valid. It is important to read the terms and conditions of the warranty carefully before making a purchase and to keep all documentation in case a claim needs to be made.